The internet has criticized a woman who is upset at her family for going to her sister's 21st birthday vacation without her after she stopped speaking to another sibling.
in a post shared on Mumsnet under the username MarvelMom, she wrote that she recently "fell out" with her 23-year-old sister because she treated her badly, but her family still speaks to her and is about to go on a holiday with the sibling but not her.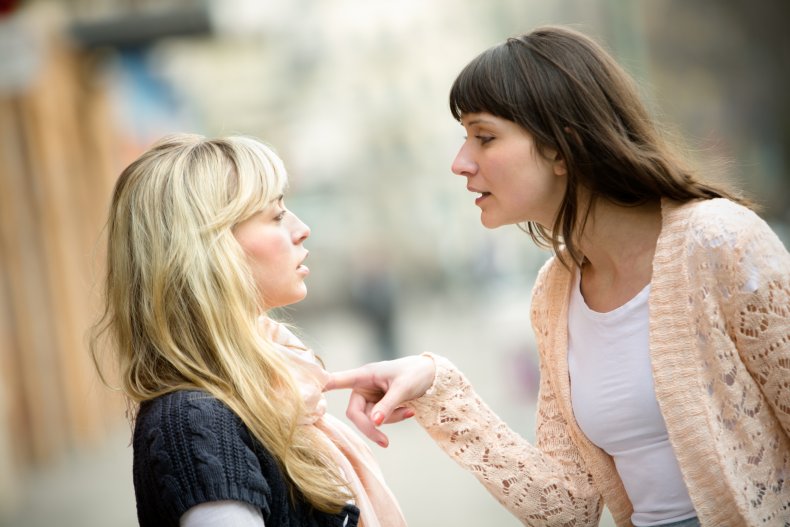 Research by Cornell University shows that about 27 percent of Americans aged 18 and older have cut off contact with a family member, with most saying that they were upset by the rift. This percentage means at least 67 million people in the US but is likely an underestimate because some people are reluctant to acknowledge the problem.
The poster wrote that she was supposed to join them on the Paris trip, but after the falling-out, she decided not to go, and she's now upset that her family has rebooked the celebratory trip without inviting her.
"Here's now where I'm feeling hurt, my mum and two sisters and planning another trip for next year, just the 3 of them," the Mumsnet user wrote. "I still get on with my mum and other sisters.
"I'm not sure what I expect? I don't want to go, well I would want to if we hadn't fallen out, but I'm worth more than being spoken to how she speaks to me and will not pretend it's ok, like the family seems to."
Almost 80 percent of the 482 people who voted in the poll said the woman was being unreasonable.
One user TeeBee wrote: "Hang on…so they're booking a replacement trip for the one that you said you didn't want to go on."
And Luredbyapomegranate commented: "It's a replacement 21st b'day trip, which you said you didn't want to go on. Make an effort to make up with your sister, as it sounds like the family dynamic will bother you if you don' t. You don't have to be close."
Another Mumsnet user NovaDeltas wrote: "You've 'fallen out' with them (are you 12?) and pulled out of the trip. Of course, they're not taking you. You're argumentative and love drama and that's clear from only one post."
And hellosunshineagainxxx added: "She is 20/21 and you are 36. She is going to be a bit self-absorbed and selfish. Make up with your sister but give less of yourself to the relationship until she matures a bit."
And MessyBunPersonified wrote: "You want them to invite you so you can decline. Your hurt is coming from the fact the decision was taken out of your hands. You can't expect to be invited on a trip you pulled out of, for the birthday of a person you're not speaking to."
Newsweek was not able to verify the details of the case.
If you have a similar family dilemma, let us know via [email protected]. We can ask experts for advice, and your story could be featured on Newsweek.