A man who resigned from his job after his boss refused to honor an agreed number of vacation days is being cheered online.
Posting to Reddit's r/antiwork forum, user u/obdx2 shared screenshots of a conversation with his former manager.
"So I've given you 10 paid days off this year and you get 7 a year," the manager wrote. "Are you going to make up the missed hours tomorrow or should I adjust your pay."
The poster replied: "I was under the impression I had two weeks of paid vacation. When we last discussed my salary a few years ago, that's what I was told."
The manager stuck to their guns, replying: "My notes say 7 paid days leave."
PTO is not a legal requirement
Research conducted by employment support service Zippia found that the average American worker gets 10 paid vacation days a year in the private sector. However, employers in the US are not legally entitled to give their workers paid leave.
According to the Bureau of Labor Statistics, you're more likely to get paid vacation time if you work for a large company than a small one. Ninety-two percent of workers employed by a larger organization received vacation time, compared to 71 percent of people working for smaller establishments.
Financial services and manufacturing offered the best policies, with 95 percent of staff having access to vacation time in these industries.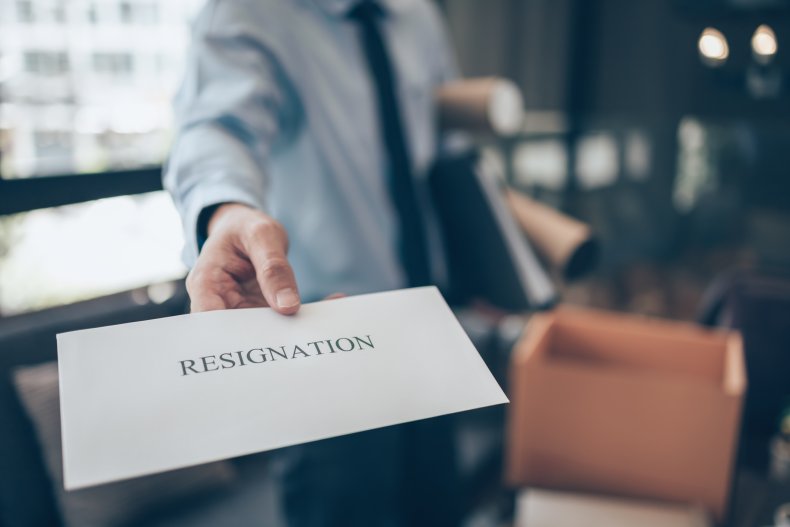 'Ego has that effect on people'
After they refused to budge, obdx2 sent his manager an email with the subject "Notice of immediate resignation."
Alongside screenshots of the conversation, the poster wrote: "Don't make handshake deals with your boss. In writing, signed, dated, always."
Reddit users loved the man's response, with the post receiving over 10,000 upvotes and almost 700 comments.
"Savage. Savage AF," said thatguy102021. "This is the way."
"I just about died laughing," wrote DeltaDied.
While _gipi_called the poster's resignation letter a "pro-gamer move."
Others, like user Sasquatch-88, were horrified by the low number of vacation days the employer offered to begin with.
"I'm sorry, f****** what?" they said. "7 days a YEAR?"
Darkdoomwewew agreed, commenting: "Barely getting any time and then being met with extreme resistance when you try to take that time is a pretty universal experience here in the US."
In the comments, obdx2 added his employer's response to his resignation letter, which read: "'You can come get your things, return your key, and collect your final paycheck on Friday.'"
"Boss wasn't even there when I showed up," he said. "Ego has that effect on people."
Obdx2 isn't the only one to quit their job over vacation time. A man went viral in July after sharing his own quitting story with TikTok. The poster left his job of seven years after his supervisor refused to give him two days of vacation time, despite regularly working holidays and extra hours.
A boss who tried to cancel an already-approved employee's vacation time was also dragged by Reddit users, who applauded the poster for immediately handing in their notice, while back in June a boss who "denied" an employee's resignation had the internet in hysterics.
newsweek, which could not independently verify the details of this account, has reached out to u/obdx2 for comment.